品牌:

德国KAYSEN

连接形式:

法兰

材质:

不锈钢

型号:

KAYSEN

工作压差:

0

适用范围:

水、污水、石油、化工、电子、饮料、食品

压力环境:

常压

介质温度:

1200℃

驱动方式:

电动

适用介质:

水
多级离心泵(离心泵10大品牌)
KAYSEN凯森多级离心泵概述
离心泵是流动介质(气体和液体,也可以是悬浮颗粒与气体或液体的混合物)从叶片转轴根部()进入,介质依靠高速转动叶片获得离心力,产生一个高压,从泄压口(出口)流出的介质输送设备。多级离心泵是将具有同样功能的两个以上的泵集合在一起,流体通道结构上,表现在第一级的介质泄压口与第二级的相通,第二级的介质泄压口与第三级的相通,如此串联的机构形成了多级离心泵。多级离心泵的意义在于提高设定压力。

主要特点:

●高效节能,外形美观
●注50口径以上内件铸件成形
●多级离心泵为立式结构,具有占地面积小的特点,泵重心重合于泵脚中心,因而运行平稳、振动小、寿命长
●多级离心泵扬程可通过改变泵级数(叶轮数量)来满足不同要求,故适用范围广
●轴封采用硬质合金机械密封,密封可靠,无泄漏,机械损失小
●多级离心泵口径相同且在同一水平中心线上,无需改变管路结构,可直接安装在管道的任何部们,安装极为方便
●电机外加防雨罩可直接置于室外使用,而无需建造泵房,大大节约基建投资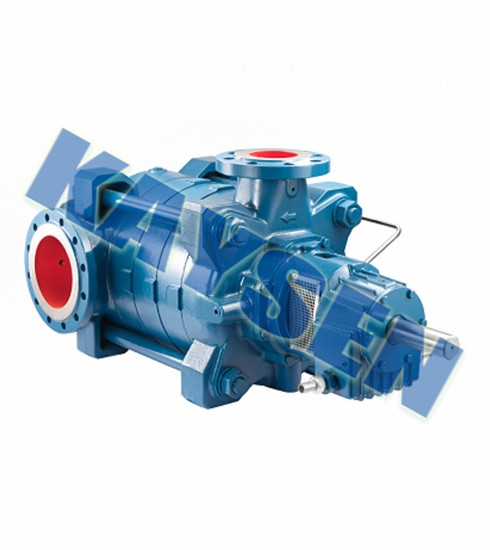 Germany Kaysen imported multi-stage centrifugal pump overview
The centrifugal pump is a flowing medium (gas and liquid, or a mixture of suspended particles and gas or liquid) enters from the root (inlet) of the blade shaft. The medium relies on high-speed rotating blades to obtain centrifugal force, which generates a high pressure from the pressure relief port (outlet). The medium conveying device that flows out. The multistage centrifugal pump is a combination of two or more pumps having the same function. On the fluid passage structure, the medium pressure relief port of the first stage communicates with the inlet of the second stage, and the second stage of the medium pressure relief port Interconnected with the inlet of the third stage, the mechanism thus connected forms a multistage centrifugal pump. The significance of a multistage centrifugal pump is to increase the set pressure.

main feature:

●High efficiency, beautiful appearance

●Note that the casting of inner parts with a diameter of 50 or more is formed

●The multi-stage centrifugal pump is a vertical structure with a small footprint. The center of gravity of the pump coincides with the center of the pump foot, so it runs smoothly, with low vibration and long life.

●The multistage centrifugal pump head can meet different requirements by changing the number of pump stages (the number of impellers), so it has a wide range of applications.

●The shaft seal is made of hard alloy mechanical seal, the seal is reliable, no leakage, and the mechanical loss is small.

●Multi-stage centrifugal pump has the same caliber and is on the same horizontal centerline. It can be installed directly on any part of the pipeline without changing the pipeline structure. It is very convenient to install.

●Motor plus rain cover can be directly used outdoors, without the need to build a pump room, greatly saving infrastructure investment

泵服务Pumps service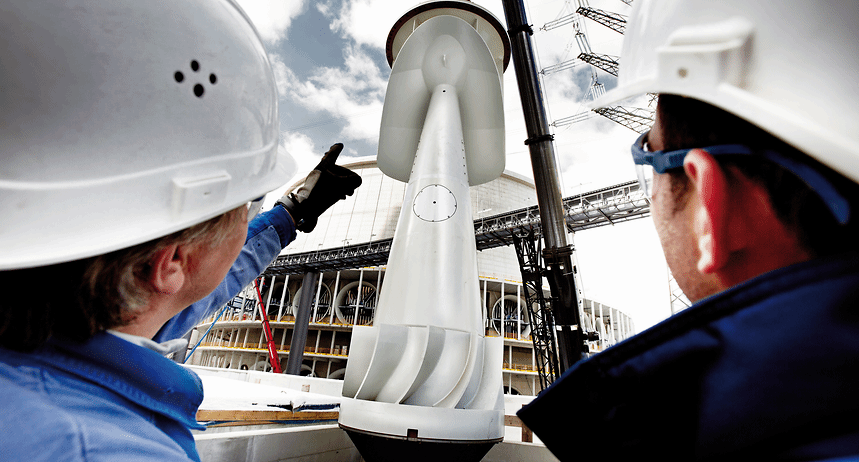 我们的服务团队提供从单一来源 - 安装,调试,维护,维修,咨询,升级,培训,备件和优化泵的所有工作。Our service team offers everything from a single source - Installation, commissioning, maintenance, repair, consulting, upgrades, training, spare parts and optimization of pumps.
一切从单一来源 我们长期的经验是您在现场调试,售后维护,维修,泵现代化和优化方面的优势。我们向您保证*的个人支持。 我们的服务团队为其他制造商的产品提供及时,专业和可靠的帮助。预订我们的服务套餐,您可以长期保证系统的*运行可靠性。我们会与您一起进行专家评估,从而创建透明度并根据您的需求制定*解决方案。在检查您的工厂后,我们确定其节约潜力并通过提高安装的泵的效率来实现它。另外,这个单独的解决方案降低了您的维护成本。您不必考虑人员,也不必考虑维护计划或实用程序。大会按照既定的时间表进行,并在我们训练有素的人员的协助下进行。
Everything from a single source Our long-standing experience is your advantage in commissioning on site, after-sales maintenance, repair, modernization and optimization of pumps. We guarantee you the best personal support. Our service team provides prompt, professional, and reliable assistance – also for other manufacturers' products. Book our service package and you can be sure of the best operating reliability for your systems in the long term. We conduct an expert assessment together with you, thus creating transparency and making an optimum solution possible that is tailored to your needs. After examining your plant, we determine its savings potential and realize it by improving the efficiency of the pumps installed. Additionally, this individual solution lowers your maintenance costs. You do not have to think about personnel, nor about maintenance schedules or utilities. Assembly is conducted according to defined schedules and with assistance from our trained personnel.
我们的服务概述 · 供应原装备件 · 部署经过培训的人员 · 安装和启动 · 检查 · 维修,检修,维修 · 专家对早期故障检测进行机器评估 · 咨询和现代化 · 性能和振动测量 · 故障和损坏分析 · 可行性研究 · 泵和系统的能源咨询 · 制定维护计划 · 服务和维护协议 · 自动化和电力系统 · 电子设备 · 训练
An overview of our services · Supply of original spare parts · Deployment of trained personnel · Installation and start-up · Inspection · Repairs, overhauls, maintenance · Machine assessment by an expert for early fault detection · Consulting and modernization · Performance and vibration measurement · Fault and damage analyses · Feasibility studies · Energy consulting for pumps and systems · Preparation of maintenance schedules · Service and maintenance agreements · Automation and Electrical Power Systems · Electronic equipment · Training
多级离心泵(离心泵10大品牌)