进口气动粉体泵-进口铸钢气动隔膜泵-德国KAYSEN泵业
| | |
| --- | --- |
| 外型尺寸 | |
| 品牌 | KAYSEN |
| 货号 | KS5987560 |
| 用途 | 化工、制药、石油、冶金、染料、冶炼、电力、电镀、农药、造纸、食品、纺织等行业酸洗工艺、制酸制碱、喷漆工艺、有色金属冶炼中的电解液输送、离子膜项目中的氯水输送、废水处理、电镀、农药领域。 |
| 型号 | KAYSEN |
| 工作压差 | 0 |
| 制造商 | |
| 压力环境 | 常压 |
| 介质温度 | 250℃ |
| 驱动方式 | 气动 |
| 适用介质 | 水 |
| 是否进口 | |
进口气动粉体泵德国KAYSEN进口气动隔膜泵
GERMANY KAYSEN PUMP CO .,LTD
进口粉体隔膜泵专为满足卫生设备行业的特殊隔膜泵,为用户提供更安全和效率的化妆品和药品的传输。
泵体采用铸钢,304不锈钢、316不锈钢。根据不同液体介质分别采用丁晴橡胶、氯丁橡胶、氟橡胶、聚四氟乙烯。以满足不同用户的需要。
主要特点:GERMANY KAYSEN
1、由于用空气作动力,所以流量随背压(出口阻力)的变化而自动调整,适合用于中高粘度的流体。而离心泵的工作点是以水为基准设定好的,如果用于粘度稍高的流体,则需要配套减速机或变频调速器,成本就大大的提高了,对于齿轮泵也是同样如此。
2、在易燃易爆的环境中用气动泵可靠且成本低,如燃料、*的输送,因为: 、接地后不可能产生火花; 、工作中无热量产生,机器不会过热;第三、流体不会过热因为隔膜泵对流体的搅动最小。
3、在工地恶劣的地方,如建筑工地、 工矿的 废水排放、由于污水中的杂质多且成分复杂,管路易于堵塞,这样对电泵就形成负荷过高的情况,电机发热易损。气动隔膜泵可通过颗粒且流量可调,管道堵塞时自动停止至通畅。
4、另外隔膜泵体积小易于移动,不需要地基,占地面极小,安装简便经济。可作为移动式物料输送泵。
5、在有危害性、腐蚀性的物料处理中,隔膜泵可将物料与外界完全隔开。
6、或是一些试验中保证没有杂质污染原料。 7、可用于输送化学性质比较不稳定的流体,如:感光材料、絮凝液等。这是因为隔膜泵的剪切力低,对材料的物理影响小。
主要优点:GERMANY KAYSEN
●采用精密铸造,表面光滑整洁,并具有更高的强度。
●阀球采用专用机进一步研磨加工,圆整度高,密封性能好。
● 计算膜片移动距离,降低膜片受力,具有更长的使用寿命。
●四螺栓连接设计,密封性能好,实际干吸可达4-7米。
●三段式上下盖,安装灵活方便。
●一体式设计的膜片护块,具有优异的耐压,耐高温性能,广泛应用于压滤机行业。
●膜片连杆采用耐磨不锈钢,具有更好的耐腐蚀性,更长的寿命。
●可以提供PP中间体,铝合金中间体与不锈钢中间体。

主要应用:GERMANY KAYSEN
●化工业:酸、碱、溶剂、悬浮物、分散体系;
●石化业:原油、稠油、油脂、泥浆、污泥等;
●涂料业:树脂、溶剂、遮色剂、油漆等;
●日化业:洗涤剂、香波、乳液、乳霜、手霜、表面活化剂
●陶瓷业:泥浆、陶浆、石灰浆、陶土浆;
●电子业:溶剂、电镀液、清洗液、硝酸、废酸、腐蚀性酸、抛光液;
●纺织业:染料化学品、树脂、胶等;
●建筑业:水泥浆、陶瓷瓦粘结剂、岩石浆、天花板面漆等;
●汽车业:抛光乳业、油、冷却剂、汽车底漆、油乳漆、清漆、清捡添加剂、脱脂液;
●家具业:粘结剂、清漆、分散体系、溶剂、色剂、白木胶、环氧树脂、淀粉;
●冶金、铸造和染色业:金属浆、氢氧化物和碳化物浆、灰尘洗涤浆等。
●采矿业:煤浆、岩浆、泥浆、砂浆、*浆、润滑油等;
●水处理:石灰浆、软性沉淀物、污水、化学品、废水;
●食品业:液态半固体、巧克力、盐水、醋、糖浆、菜油、大豆油、蜂蜜、动物血;
●饮料业:酵母、糖浆、浓缩物、气液混合物、葡萄酒、果汁、玉米浆等;
●医药业:溶剂、酸、碱、植物提炼液、软膏、血浆等各种药液;
●造纸业:粘结剂、树脂、油漆、油墨、颜料、双氧水等

Powder diaphragm pumps are designed to meet the needs of the sanitary equipment industry's special diaphragm pumps, providing users with safer and more efficient delivery of cosmetics and pharmaceuticals.
The pump body is made of cast steel, 304 stainless steel and 316 stainless steel. NBR, neoprene, fluororubber, and polytetrafluoroethylene are used according to different liquid media. To meet the needs of different users.
main feature:
1. Since air is used as the power, the flow rate is automatically adjusted with changes in back pressure (outlet resistance), and is suitable for medium and high viscosity fluids. The working point of the centrifugal pump is set on the basis of water. If it is used for fluid with a slightly higher viscosity, it needs to be equipped with a reducer or a frequency converter. The cost is greatly improved, and the same is true for the gear pump.
2. The pneumatic pump in the flammable and explosive environment is reliable and low in cost, such as the transportation of fuel and gunpowder, because: first, it is impossible to generate spark after grounding; second, no heat is generated during work, the machine will not overheat Third, the fluid does not overheat because the diaphragm pump has minimal agitation of the fluid.
3. In places with poor construction sites, such as construction site, industrial and mining wastewater discharge, due to the impurities in the sewage and complex components, the pipeline is prone to blockage, so that the load on the electric pump is too high, and the motor is hot and vulnerable. The pneumatic diaphragm pump can pass through the particles and the flow rate is adjustable, and the pipe is automatically stopped to be unobstructed when the pipe is blocked.
4. In addition, the diaphragm pump is small in size and easy to move. It does not require a foundation, and it occupies a very small ground. It is simple and economical to install. Can be used as a mobile material transfer pump.
5. In the treatment of hazardous and corrosive materials, the diaphragm pump can completely separate the material from the outside world.
6, or in some tests to ensure that no impurities contaminated raw materials. 7, can be used to transport fluids with relatively unstable chemical properties, such as: photosensitive materials, flocculation liquids, etc. This is because the diaphragm pump has a low shear force and a small physical impact on the material.
The main advantage:
●It adopts precision casting, the surface is smooth and tidy, and has higher strength.
●The ball is further ground by a special machine with high roundness and good sealing performance.
● Accurately calculate the moving distance of the diaphragm, reduce the force of the diaphragm, and have a longer service life.
● Four-bolt connection design, good sealing performance, the actual dry suction can reach 4-7 meters.
● Three-section upper and lower cover for flexible installation.
●Integrated diaphragm guard with excellent pressure resistance and high temperature resistance, widely used in the filter press industry.
●The diaphragm connecting rod is made of wear-resistant stainless steel, which has better corrosion resistance and longer life.
● Can provide PP intermediates, aluminum alloy intermediates and stainless steel intermediates.
main application:
●Chemical industry: acid, alkali, solvent, suspension, dispersion system;
●Petrochemical industry: crude oil, heavy oil, oil, mud, sludge, etc.;
● Coating industry: resin, solvent, opaque agent, paint, etc.;
●Daily Chemical Industry: Detergent, Shampoo, Lotion, Cream, Hand Cream, Surfactant
●Ceramic industry: mud, ceramic pulp, lime slurry, clay slurry;
●Electronics industry: solvent, plating solution, cleaning solution, nitric acid, waste acid, corrosive acid, polishing solution;
●Textile industry: dye chemicals, resins, glues, etc.;
●Construction industry: cement slurry, ceramic tile adhesive, rock slurry, ceiling finish, etc.;
●Automotive industry: polishing dairy industry, oil, coolant, automotive primer, oil emulsion paint, varnish, cleaning additive, degreasing liquid;
● Furniture industry: binder, varnish, dispersion system, solvent, colorant, white wood glue, epoxy resin, starch;
● Metallurgy, casting and dyeing industry: metal paste, hydroxide and carbide slurry, dust washing pulp, etc.
● Mining industry: coal slurry, magma, mud, mortar, explosive slurry, lubricating oil, etc.;
●Water treatment: lime slurry, soft sediment, sewage, chemicals, wastewater;
●Food industry: liquid semi-solid, chocolate, salt water, vinegar, syrup, vegetable oil, soybean oil, honey, animal blood;
●Beverage industry: yeast, syrup, concentrate, gas-liquid mixture, wine, juice, corn syrup, etc.;
●Pharmaceutical industry: various liquids such as solvents, acids, alkalis, plant extracts, ointments, and plasma;
● Paper industry: binders, resins, paints, inks, pigments, hydrogen peroxide, etc.
Cast steel pneumatic diaphragm pump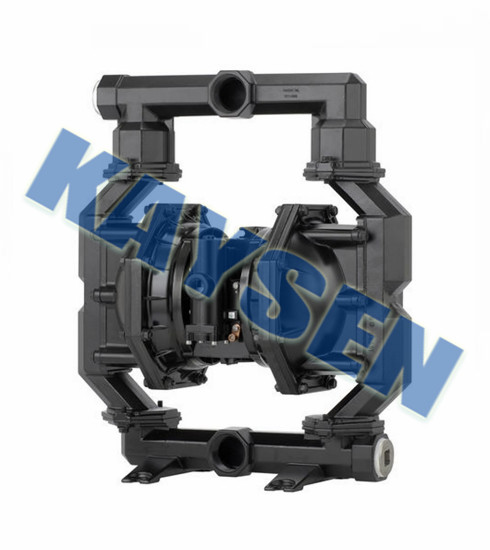 Stainless steel pneumatic diaphragm pump
Fluoroplastic pneumatic diaphragm pump
Pneumatic powder pump
Sanitary diaphragm pump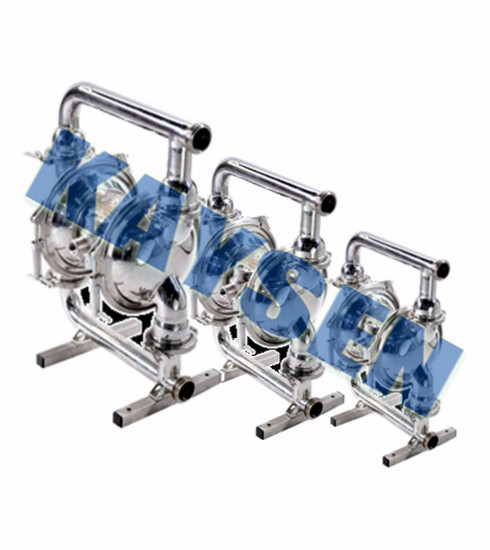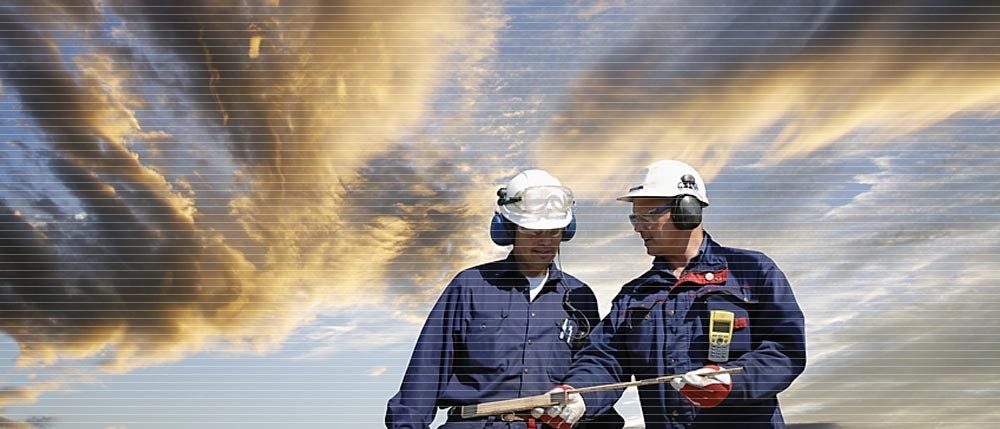 位于Schw?bischGmünd的德国凯森Kaysen泵业有限公司是 *的各种流体水泵和隔膜泵制造商之一。60多年来,凯森以"制造"的可靠性和质量达到了*标准。凭借我们全面的产品组合,我们支持 各地的客户成功掌握供水,采矿,工业,化工,造纸,电力,食品,制药,污水和海上行业的苛刻抽水任务。作为上述领域创新技术的*供应商,我们是液体需要安全,高效和经济运输的*合作伙伴。
德国凯森始终坚持"重质量,讲信誉"为宗旨。产品现 全国各地,并已逐步开发海外市场。公司多次被评为"重合同讲信用"企业,深得用户的信赖和广泛的赞誉。

The Kaysen Pumps GmbH in Schw?bischGmünd, Germany, is one of the world's leading manufacturers of fluid centrifugal pumps and diaphragm pumps. For more than 60 years, Kaisen has achieved the highest standards of reliability and quality of "Made in Germany". With our comprehensive product portfolio, we support customers around the world to successfully grasp the harsh pumping tasks of water supply, mining, industry, chemical, paper, electricity, food, pharmaceutical, sewage and marine industries. As a leading provider of innovative technology in these areas, we are the perfect partner for liquids to be safe, efficient and economical to transport. ,
Germany Kaysen always adhere to the "quality, stresses credibility" for the purpose. Products are selling all over the country, and has gradually developed overseas markets. The company has repeatedly been rated as "the contract with the letter" business, won the trust of users and extensive praise.
进口气动粉体泵德国KAYSEN进口气动隔膜泵