外型尺寸:
货号:

KS8305679

品牌:

KAYSEN

用途:

抽水、化工、制药、石油、冶金、染料、冶炼、电力、电镀、农药、造纸、食品、纺织等行业酸洗工艺、制酸制碱、喷漆工艺、有色金属冶炼中的电解液输送、离子膜项目中的氯水输送、废水处理、电镀、农药领域。

型号:

KAYSEN

工作压差:

0

压力环境:

常压

介质温度:

250℃

驱动方式:

电动

适用介质:

水
电动插桶泵-插桶泵-KAYSEN泵业
GERMANY KAYSEN PUMP CO .,LTD
电动插桶泵应根据工艺流程,给排水要求,从液体输送量、装置扬程、液体性质、管路布置以及操作运转条件五个方面加以考虑。保养方便、性能可靠、使用寿命长、外观简洁、结构先进合理、国际标准、输送不含固体颗粒液体。油桶泵分类:手摇油桶泵,电动油桶泵,气动油桶泵。

主要特点:
手提式电动插桶泵(油桶泵)操作条件:
桶泵可以输送各类液体,由于液体多样性,选型必须考虑到液体和泵管材质及密封圈材质的相容性,如需不同泵管材质及密封圈材质,化学介质反应性能状况,请致电我们公司技术部详细咨询。
电动油桶泵不是所有的产品都使用于输送食品,药品等有卫生要求的场合,如需要使用,使用者需要确认不会危害相关食品,药品的品质;输送食品、药品等有卫生要求的场合时可选用PTFE-SS管道,清洗方便,使用前必须做好清洗工作。
粘度:
输送有粘度液体时候,桶泵的输送流量和扬程都会有所下降,超过额定输送粘度,电机有过载的危险,严重时会损坏电机。


主要应用:
该系列电动油桶泵可输送酸、碱、盐、油品、饮料等介质,广泛用于化工、石油化工、精细化工、染料化工、环保、水处理、医药、食品等部门。同时适用于中小型油田、油库、加油站、农机站、企事业单位、车队、车辆船舶等输送汽油、煤油、柴油、轻质燃油的理想工具。如在易燃易爆场合使用。

电动插桶泵的使用与维护:
1、全新或长期搁置不用的电动抽液泵,开箱后用500伏兆欧表测量所有带电零件与可能触及的金属零件之间绝缘电阻,在接近工作温度时应不低于7兆欧。
2、使用前,须检查各接线柱是否牢固,接地线必须可靠牢固。
3、检查电源电压是否与额定电压相符,不能超过或低于额定电压10%的电源上使用。
4、使用本泵时,切勿有损电线,避免水、油进入电机、开关、电器部位。
5、禁止在含有易燃和腐蚀性气体条件下工作,以保证安全生产及各电气原件的正常工作。
6、使用中如发现有异常杂音时,应立即停机,检查原因,直至设法排除后方可继续使用。
7、本泵不宜空运转,使用时吸液完毕立即停泵,因本泵电机空载速可达10000转/分立左右,否则将会磨坏,万向节叶轮,严重时会损坏泵管。
8、调换电刷:电刷磨损到不能使用时应立即调换,否则会损坏换向器,严重会烧坏电机。
9、电动抽液泵应定期检查,不般至少三个月检查一次,经常使用的应每月检修一次,检修时应该全部拆开,消除内部积尘、油污。如果换向器上积碳过多可用酒精擦洗换向器表面。如有损坏零件,应调换相同零件。
10、不用时请放置在干燥、清洁没有腐蚀性气体的环境中。
Electric drum pump
Pneumatic slurry pump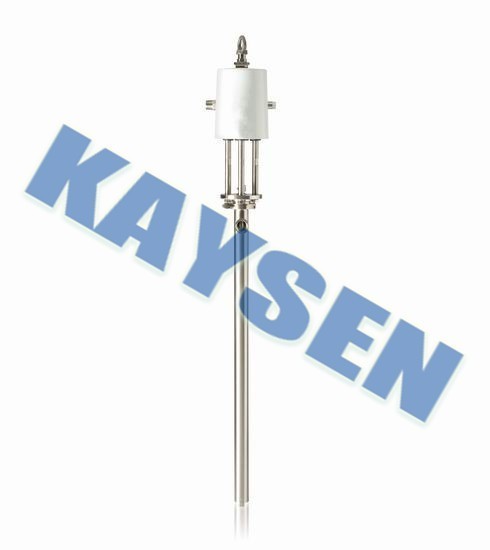 The oil drum pump should be considered according to the process flow, water supply and drainage requirements, from the five aspects of liquid delivery, device head, liquid properties, piping layout and operating conditions. It is easy to maintain, reliable in performance, long in service life, simple in appearance, advanced in structure and reasonable, international standard, and transports solid liquid without liquid. Oil drum pump classification: hand oil drum pump, electric oil drum pump, pneumatic oil drum pump.
main feature:
Portable electric drum pump (oil drum pump) operating conditions:
The barrel pump can transport all kinds of liquids. Due to the diversity of liquids, the selection must take into account the compatibility of the liquid and pump tube materials and the material of the sealing ring. If different pump tube materials and sealing ring materials are needed, the chemical medium reaction performance status, please Call our company's technical department for detailed consultation.
Electric drum pump Not all products are used to transport food, medicines and other places where there are hygienic requirements. If needed, users need to confirm that they will not harm the quality of related foods and medicines; PTFE-SS pipe can be used for cleaning, and cleaning must be done before use.
Viscosity:
When the viscosity liquid is delivered, the delivery flow rate and head of the barrel pump will decrease, exceeding the rated delivery viscosity, and the motor may be overloaded. In severe cases, the motor may be damaged.
main application:
This series of electric oil drum pumps can transport acid, alkali, salt, oil, beverage and other media, widely used in chemical, petrochemical, fine chemical, dye chemical, environmental protection, water treatment, medicine, food and other departments. At the same time, it is suitable for medium and small oil fields, oil depots, gas stations, agricultural machinery stations, enterprises and institutions, fleets, vehicles and ships, etc. It is an ideal tool for conveying gasoline, kerosene, diesel and light fuel oil. For use in flammable and explosive places.
Use and maintenance of the oil drum pump:
1. New or long-term unused electric pump. After opening the box, measure the insulation resistance between all live parts and metal parts that may be touched with a 500 volt megger. It should be no less than 7 megohms when approaching the working temperature.
2. Before use, check that the terminals are secure and the grounding wire must be reliable and secure.
3. Check if the power supply voltage matches the rated voltage and should not be used on a power supply that is 10% or lower than the rated voltage.
4. When using this pump, do not damage the wires and prevent water and oil from entering the motor, switch and electrical parts.
5. It is forbidden to work under conditions of flammable and corrosive gases to ensure safe production and normal operation of various electrical components.
6. If abnormal noise is found during use, stop immediately and check the cause until you can try to eliminate it.
7. The pump should not be operated empty. When the liquid is used, the pump will stop immediately. Because the pump motor has a no-load speed of 10,000 rpm, it will be worn out, and the universal joint impeller will damage the pump tube in severe cases.
8. Change the brush: When the brush is worn and cannot be used, it should be replaced immediately. Otherwise, the commutator will be damaged and the motor will be burnt out.
9. The electric pump should be inspected regularly. It should be inspected at least once every three months. It should be inspected once a month for regular use. It should be dismantled during maintenance to eliminate internal dust and oil. If there is too much carbon on the commutator, the commutator surface can be scrubbed with alcohol. If there are damaged parts, the same parts should be replaced.
10. When not in use, please place it in an environment that is dry and clean without corrosive gases.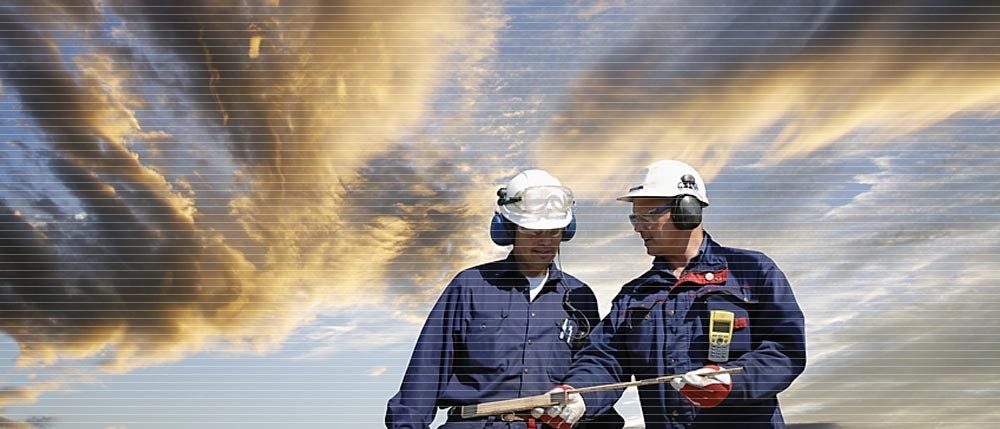 位于Schw?bischGmünd的凯森Kaysen泵业有限公司是世界*的各种流体水泵和隔膜泵制造商之一。60多年来,凯森以"制造"的可靠性和质量达到了*标准。凭借我们全面的产品组合,我们支持世界各地的客户成功掌握供水,采矿,工业,化工,造纸,电力,食品,制药,污水和海上行业的苛刻抽水任务。作为上述领域创新技术的*供应商,我们是液体需要安全,高效和经济运输的*合作伙伴。

凯森始终坚持"重质量,讲信誉"为宗旨。产品现畅销全国各地,并已逐步开发海外市场。公司多次被评为"重合同讲信用"企业,深得用户的信赖和广泛的赞誉。

The Kaysen Pumps GmbH in Schw?bischGmünd, Germany, is one of the world's leading manufacturers of fluid centrifugal pumps and diaphragm pumps. For more than 60 years, Kaisen has achieved the highest standards of reliability and quality of "Made in Germany". With our comprehensive product portfolio, we support customers around the world to successfully grasp the harsh pumping tasks of water supply, mining, industry, chemical, paper, electricity, food, pharmaceutical, sewage and marine industries. As a leading provider of innovative technology in these areas, we are the perfect partner for liquids to be safe, efficient and economical to transport. ,
Germany Kaysen always adhere to the "quality, stresses credibility" for the purpose. Products are selling all over the country, and has gradually developed overseas markets. The company has repeatedly been rated as "the contract with the letter" business, won the trust of users and extensive praise.