外型尺寸:
货号:

KS8571179

品牌:

KAYSEN

用途:

抽水、化工、制药、石油、冶金、染料、冶炼、电力、电镀、农药、造纸、食品、纺织等行业酸洗工艺、制酸制碱、喷漆工艺、有色金属冶炼中的电解液输送、离子膜项目中的氯水输送、废水处理、电镀、农药领域。

型号:

KAYSEN

工作压差:

0

压力环境:

常压

介质温度:

250℃

驱动方式:

电动

适用介质:

水
机械隔膜计量泵-计量泵-KAYSEN泵业
GERMANY KAYSEN PUMP CO .,LTD
机械隔膜计量泵是电机通过直联传动带动蜗轮蜗杆副作变速运动,在曲柄连杆机构的作用下,将旋转运动转变为往复直线运动。
滑杆与膜片直接连接,工作时滑杆往复运动时直接推(拉)动膜片来回鼓动,通过泵头上的单向阀启闭作用完成吸排目的,达到输送液体的功能。2、是可以计量输送液体的机械,也叫定量泵、比例泵。通常描述为:机械隔膜计量泵是一种可以满足各种严格的工艺流程需要,流量可以在0-100%范围内无级调节,用来输送液体(特别是腐蚀性液体)一种特殊容积泵。分类一:根据过流部分:一、柱塞、活塞式;二、机械隔膜式;三、液压隔膜式。分类二:根据驱动方式:一、电机驱动;二、电磁驱动;三、气动分类三:根据工作方式一、往复式二、回转式;三、齿轮式其他的分类方式:电控型,气控型,保温型,加热型,高黏度型等。

主要特点:

●冲程在静态及动态条件下均可调节
●*额定流量Ф=500L/h
●*排压:P2=1.2Mpa
●*介质温度:-100C—1000C
●泵调节范围10%-100%流量精<+1%
●可安装隔膜破裂报警监测机构
●多种材质泵头可选(PVC、PCDF、PTFE、304、316L)
●机械驱动PTFE膜片
●手动/自动冲程调节/数字变频控制均可选
主要优点:

●机械驱动PTFE膜片(多种隔膜材质)
●在泵运行或停止状态均可调节流量
●安装空间小
●多种材质及泵类结构可选
●稳定精度±2%(调节比10%-100%)
●坚固耐用,维护成本低

主要应用:

●石油化工
●化工
●电力
●冶金
●采矿
●造船
●轻工
●农业
●国防

Hydraulic diaphragm metering pump
Electromagnetic diaphragm metering pump
Dosing metering pump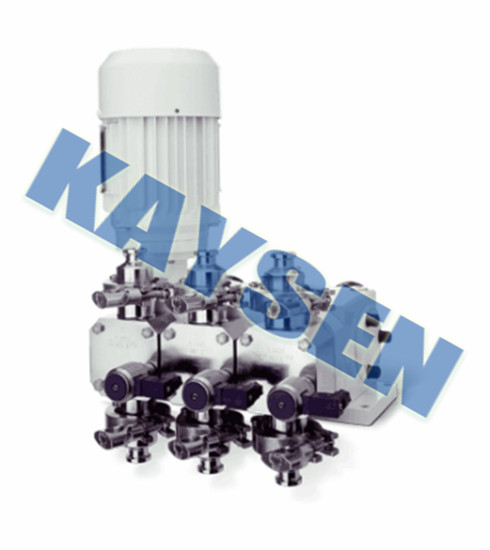 Plunger metering pump
Mechanical diaphragm metering pump

The mechanical diaphragm metering pump converts the rotary motion into a reciprocating linear motion under the action of the crank linkage mechanism by the motor driving the worm gear pair through the direct drive.
The sliding rod is directly connected with the diaphragm. When the sliding rod reciprocates during operation, the moving diaphragm is directly pushed (pulled) to move back and forth, and the purpose of sucking and discharging is completed by the opening and closing action of the one-way valve on the pump head to achieve the function of conveying liquid. 2, is a machine that can measure the transport of liquid, also called quantitative pump, proportional pump. It is generally described as: a mechanical diaphragm metering pump is a special volumetric pump that can meet a variety of rigorous process requirements, flow can be steplessly adjusted in the range of 0-100%, used to transport liquids (especially corrosive liquids). . Category 1: According to the overcurrent part: one, plunger, piston type; two, mechanical diaphragm type; three, hydraulic diaphragm type. Classification 2: According to the driving method: 1. Motor drive; 2. Electromagnetic drive; 3. Pneumatic classification 3: According to working mode 1. Reciprocating type 2. Rotary type; 3. Gear type other classification: electronic control type, air control Type, heat preservation type, heating type, high viscosity type, etc.
main feature:
● Stroke can be adjusted under static and dynamic conditions
●Maximum rated flow Ф=500L/h
●Maximum pressure discharge: P2=1.2Mpa
●Maximum medium temperature: -100C-1000C
● Pump adjustment range 10% - 100% flow fine < +1%
●Installable diaphragm rupture alarm monitoring mechanism
●A variety of material pump heads are available (PVC, PCDF, PTFE, 304, 316L)
● Mechanically driven PTFE diaphragm
●Manual / automatic stroke adjustment / digital frequency conversion control are optional
The main advantage:
● Mechanically driven PTFE diaphragm (multiple diaphragm materials)
●The flow can be adjusted while the pump is running or stopped.
● small installation space
●Multiple materials and pump structure are available
●Stability accuracy ±2% (adjustment ratio 10%-100%)
●Sturdy and durable, low maintenance cost
main application:
●Petrochemical industry
●Chemical
●Power
●Metall
●Mining
● Shipbuilding
●Light industry
●Agriculture
●Defense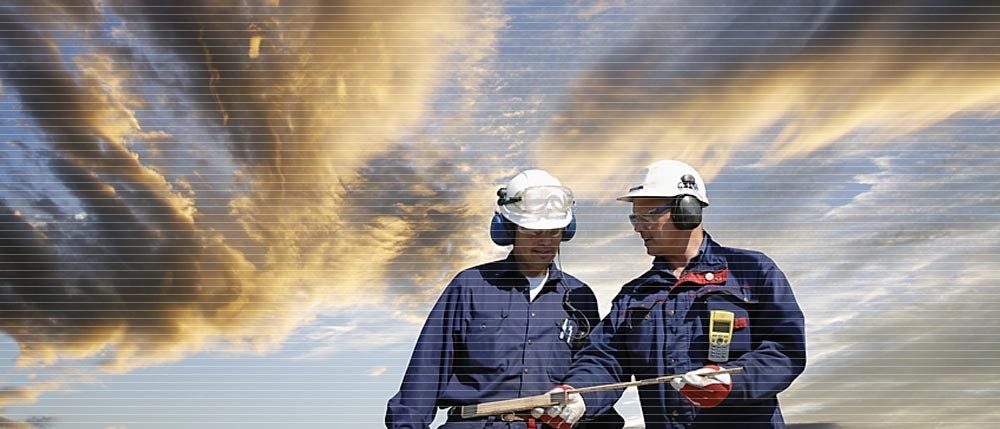 位于Schw?bischGmünd的凯森Kaysen泵业有限公司是世界*的各种流体水泵和隔膜泵制造商之一。60多年来,凯森以"制造"的可靠性和质量达到了*标准。凭借我们全面的产品组合,我们支持世界各地的客户成功掌握供水,采矿,工业,化工,造纸,电力,食品,制药,污水和海上行业的苛刻抽水任务。作为上述领域创新技术的*供应商,我们是液体需要安全,高效和经济运输的*合作伙伴。

凯森始终坚持"重质量,讲信誉"为宗旨。产品现畅销全国各地,并已逐步开发海外市场。公司多次被评为"重合同讲信用"企业,深得用户的信赖和广泛的赞誉。

The Kaysen Pumps GmbH in Schw?bischGmünd, Germany, is one of the world's leading manufacturers of fluid centrifugal pumps and diaphragm pumps. For more than 60 years, Kaisen has achieved the highest standards of reliability and quality of "Made in Germany". With our comprehensive product portfolio, we support customers around the world to successfully grasp the harsh pumping tasks of water supply, mining, industry, chemical, paper, electricity, food, pharmaceutical, sewage and marine industries. As a leading provider of innovative technology in these areas, we are the perfect partner for liquids to be safe, efficient and economical to transport. ,
Germany Kaysen always adhere to the "quality, stresses credibility" for the purpose. Products are selling all over the country, and has gradually developed overseas markets. The company has repeatedly been rated as "the contract with the letter" business, won the trust of users and extensive praise.