潜水推流器:上海商
| | |
| --- | --- |
| 外型尺寸 | |
| 品牌 | 德国KAYSEN |
| 货号 | |
| 用途 | 污水污物 |
| 型号 | KAYSEN |
| 工作压差 | |
| 压力环境 | 常压 |
| 介质温度 | 250℃ |
| 驱动方式 | 电动 |
| 适用介质 | 水 |
潜水推流器
" KAYSEN是工业行业的可靠解决方案合作伙伴,并且是化学液处理的组件和系统的制造商。基于我们的创新产品,服务和针对特定行业的解决方案,我们为全球客户提供了更高的效率和安全性。"
"Kaysen is a reliable solution partner for the industrial industry and a manufacturer of components and systems for chemical liquid treatment. Based on our innovative products, services and industry-specific solutions, we provide higher efficiency to customers worldwide And security."
潜水推流器——上海总代理
我们的目标
为客户提高效率和安全性
我们在全球的市场水处理和化学流体处理
我们的报价
组件,系统,服务和行业特定的解决方案
我们的价值
可靠性
革新
解决方案驱动
全球
Imported pneumatic diaphragm pump——Shanghai distributor
Our goal
Improve efficiency and safety for customers
Our global market water treatment and chemical fluid treatment
Our offer
Components, systems, services and industry-specific solutions
Our value
reliability
innovation
Solution driven
global
KAYSEN凯森潜水推流器概述:
凯森低速潜水搅拌机又称潜水推流器,低速推流系列QJB型多功能潜水搅拌机适用于工业和城市污水处理厂曝气池和厌氧池、大型硝化及反硝化池、圆盘式活性污泥处理池、消毒车及工业搅拌。其产生低切向开放式的强力水流,可实现在大容积流体中产生水循环及硝化、脱氮和除磷阶段创建水流等。

主要特点:
●低速推流系列QJB型潜水推流器结构紧凑,体积小,重量轻,操作维护简单、安装检修方便、使用寿命长。
●叶轮具有很好的水力设计结构,工作效率高,后掠式叶片具有自洁功能可防杂物缠绕、堵塞。
●与曝气系统混合使用可使能耗大幅度降低,充氧量提高,有效防止沉淀。
●电机绕组绝缘等级为F级,防护等级为IP68,选用一次性润滑免维护轴承,具有油室泄露检测,使电机的工作更加安全可靠。
●两道独立的机械密封,机械密封的摩擦付材质为耐腐蚀的碳化钨。所有外露紧固件均为不锈钢材质。
●良好的电缆密封设计,排除了电缆漏水的隐患。
●标准部件采用点解分离技术,可以有效防止腐蚀。
主要应用:
●污水、废水、污泥水的混合、均匀
●稠化过程
●污泥脱水过程
●传热优化
●污水池清洁
●防止颗粒在池壁和池底的凝结和沉淀
●去除悬浮物
●防止结冰
●创建水流
●循环水等


潜水推流器安装系统:
潜水推流器安装系统IV主要由手拉葫芦、起吊架、起吊环链、支座、导杆、中间支撑架(池深≤4m时无需配备)、限位架、底座等组成。导杆通过焊接在本体上的铰轴定位于支架、中间支撑架、底座同心轴线上,并可在水平面内转动±60°,以适应不同方向搅拌或推流,消除水池中的死区,使水流处于较好运行状态。潜水搅拌机通过导轮沿上下移动;起吊架可安装在支座上并可绕其定位轴线选择360°,以方便安装及维护。为增加潜水搅拌机运行时的可靠性,减缓潜水搅拌机运行中的振动,一般限位架直接焊接在导杆上,并在潜水搅拌机与限位架间加设减震块。限位架焊接在导杆上可在出厂前焊接,也可在现场安装时焊接。如用户无特殊要求,一般在出厂前焊接。
Overview of Kaysen imported submersible thruster:
The German Kaysen low-speed submersible mixer is also known as a submersible flow mixer. The low-speed push-flow series QJB multi-functional submersible mixer is suitable for aeration tanks and anaerobic tanks in industrial and urban sewage treatment plants, large-scale nitrification and denitrification tanks, and disc-type activities. Sludge treatment tanks, disinfection vehicles and industrial mixing. It generates a low-tangential open strong water flow, which can realize the water circulation and the creation of water flow in the nitrification, denitrification and dephosphorization stages in a large volume of fluid.
main feature:
●The low-speed push-flow series QJB submersible push-flow device has a compact structure, small volume, light weight, simple operation and maintenance, easy installation and maintenance, and long service life.
●The impeller has a good hydraulic design structure, high working efficiency, and the sweeping blade has a self-cleaning function to prevent debris from winding and blocking.
●Mixed with aeration system can greatly reduce energy consumption, increase oxygenation, and effectively prevent precipitation.
●The insulation grade of the motor winding is F grade, and the protection grade is IP68. The imported disposable lubrication maintenance-free bearings are selected, and the oil chamber leakage detection is adopted to make the motor work more safe and reliable.
●Two independent mechanical seals, the friction of the mechanical seal is made of corrosion-resistant tungsten carbide. All exposed fasteners are made of stainless steel.
●Good cable sealing design eliminates the hidden danger of cable leakage.
●Standard components adopt point solution separation technology, which can effectively prevent corrosion.
main application:
●Mixing and uniformity of sewage, wastewater and sludge water
●Thickening process
●Sludge dewatering process
●Optimization of heat transfer
●Sewage tank cleaning
●Prevent the condensation and precipitation of particles on the wall and bottom of the pool
●Removal of suspended matter
●Prevent freezing
●Create water flow
●Circulating water, etc.
Installation system of imported submersible thruster:
The installation system IV of submersible flow guide is mainly composed of hand chain hoist, lifting frame, lifting chain, support, guide rod, intermediate support frame (no need to be equipped when the pool depth is less than 4m), limit frame, base and so on. The guide rod is positioned on the concentric axis of the bracket, intermediate support frame, and base through the hinge shaft welded to the body, and can be rotated ±60° in the horizontal plane to adapt to the stirring or pushing flow in different directions, eliminating the dead zone in the pool, so that The water flow is in good condition. The submersible mixer moves up and down through the guide wheel; the lifting frame can be installed on the support and can be selected 360° around its positioning axis to facilitate installation and maintenance. In order to increase the reliability of the submersible mixer during operation and slow down the vibration of the submersible mixer during operation, the general limit frame is directly welded to the guide rod, and a damping block is added between the submersible mixer and the limit frame. The limit bracket is welded on the guide rod before being shipped from the factory, or when it is installed on site. If the user has no special requirements, it is generally welded before leaving the factory.

低速潜水推流器系列(注:如用于规则的池型,建议面对面错开布置)



潜水推流器注意事项极维护:
1. 定期将搅拌器吊起清理叶轮和泵体上的缠绕物,检查叶轮是否松动损坏,及时维修。
2. 搅拌器运行时观察液面的运行轨迹,如果非正常及时调整。
3. 观察搅拌器的固定杆的震动状况,震动过大需要吊起检查。
4. 搅拌器正常运行必须全部没过液面,运行时搅拌器上方应无涡流。
5. 液面低于搅拌器上方形成涡流时搅拌器不允许长时间运行。
6. 定期检查设备的密封状况,密封不良及时联系厂家检修。
QJB型多功能潜水搅拌机必须完全潜入水中工作,QJB型多功能潜水搅拌接受潜入深度≥90mm。不能在易燃易爆的环境下或有强腐蚀性液体的环境中工作。若用户有特殊使用要求,可与我公司技术工程部联系,我们为其提供比较合理的解决方案。

Matters needing attention and maintenance of diving pusher:
1. Regularly lift the agitator to clean the impeller and the windings on the pump body, check whether the impeller is loose and damaged, and repair it in time.
2. Observe the running track of the liquid level when the agitator is running, and adjust it in time if it is abnormal.
3. Observe the vibration of the stirrer's fixed rod. If the vibration is too large, it needs to be lifted and checked.
4. The normal operation of the agitator must be free of liquid level, and there should be no vortex above the agitator during operation.
5. The agitator is not allowed to run for a long time when the liquid level is below the agitator and vortex is formed.
6. Check the sealing condition of the equipment regularly. If the sealing is bad, contact the manufacturer for repair in time.
QJB type multi-function submersible mixer must be fully submerged to work, QJB type multi-function submersible mixer accepts diving depth ≥90mm. Do not work in flammable and explosive environments or in environments with strong corrosive liquids. If users have special use requirements, they can contact our company's technical engineering department, we provide a more reasonable solution for them.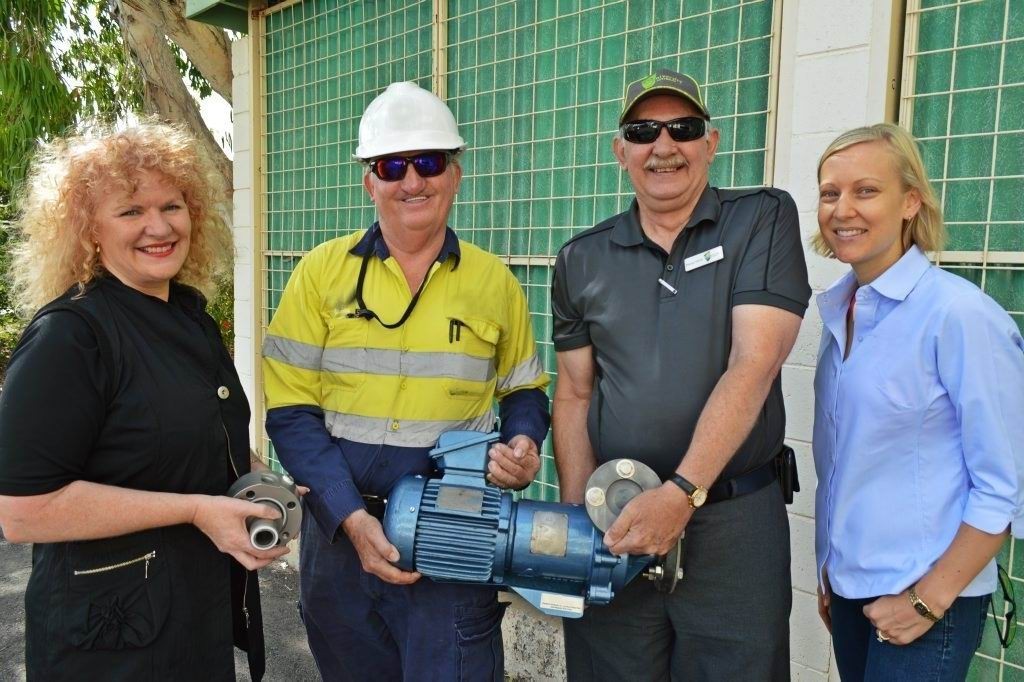 关于Kaysen
我们的基础
KAYSEN全球成功故事的基础是数十年来的工程专业知识,对应用的深刻理解和不断创新的高质量产品。因此,该公司集团不断投资于研发。KAYSEN在全球12个生产基地中也具有高度的垂直整合,从而确保为客户提供*的质量水平,并确保我们不受供应商市场波动的影响。
我们的宗旨
集成在精心设计的解决方案中的模块化KAYSEN系列,使我们各行各业的客户可以随时随地在其生产过程中实现*的安全性和效率。
对我们而言,与客户的亲近意味着与客户一起寻找适合个人需求的正确解决方案。个人,实用的建议和流畅的项目处理与我们全球客户服务一样,都是我们提供的服务的一部分。
我们的承诺
我们热情地致力于为每个客户选择合适的泵,可持续且具有成本效益的解决方案。
在90多个国家/地区,我们自己的销售,生产和服务公司的大约3,500名员工每天都在努力为每种产品提供快速可靠的服务。由于KAYSEN泵业作为全球市场*的地位,意味着对*产品和服务的持续承诺以及对负责任的思维和行动的义务。
Our foundation
KAYSEN's global success story is based on decades of engineering expertise, a deep understanding of applications and continuous innovation of high-quality products. As a result, the company group continuously invests in research and development. KAYSEN also has a high degree of vertical integration in 12 production bases around the world, thus ensuring to provide customers with an excellent level of quality and ensuring that we are not affected by supplier market fluctuations.
Our aim
The modular KAYSEN series integrated in carefully designed solutions enables our customers from all walks of life to achieve maximum safety and efficiency in their production processes anytime, anywhere.
For us, closeness to customers means working with customers to find the right solution for their individual needs. Personal, practical advice and smooth project handling are all part of the service we provide, just like our global customer service.
Our promise
We are passionately committed to choosing the right pump for each customer, sustainable and cost-effective solution.
In more than 90 countries, approximately 3,500 employees of our own sales, production and service companies work hard every day to provide fast and reliable service for each product. The status of KAYSEN Pumps as a global market leader implies a continuous commitment to excellent products and services and an obligation to responsible thinking and action.