外型尺寸:
品牌:

德国KAYSEN

货号:
用途:

污水污物

型号:

KAYSEN

工作压差:
压力环境:

常压

介质温度:

250℃

驱动方式:

电动

适用介质:

水
立式排污泵
Vertical sewage pump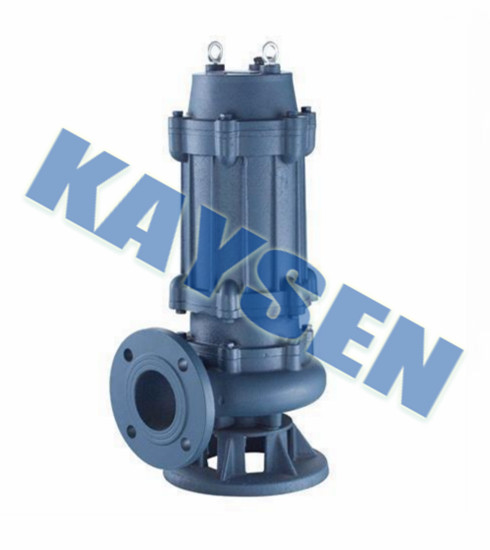 " KAYSEN是工业行业的可靠解决方案合作伙伴,并且是化学液处理的组件和系统的制造商。基于我们的创新产品,服务和针对特定行业的解决方案,我们为全球客户提供了更高的效率和安全性。"
"Kaysen is a reliable solution partner for the industrial industry and a manufacturer of components and systems for chemical liquid treatment. Based on our innovative products, services and industry-specific solutions, we provide higher efficiency to customers worldwide And security."
耐腐污水泵——上海总代理
我们的目标
为客户提高效率和安全性
我们在全球的市场水处理和化学流体处理
我们的报价
组件,系统,服务和行业特定的解决方案
我们的价值
可靠性
革新
解决方案驱动
全球
Imported pneumatic diaphragm pump——Shanghai distributor
Our goal
Improve efficiency and safety for customers
Our global market water treatment and chemical fluid treatment
Our offer
Components, systems, services and industry-specific solutions
Our value
reliability
innovation
Solution driven
global
KAYSEN凯森立式排污泵概述
立式排污泵安装方便,用途广泛即可作一般管道泵为高层建筑加压送水之用,又可输送含有颗粒纤维污水,除适用输送污水外,还适用于作疏水泵,过滤冲洗冷凝循环泵等。
立式排污泵是应用凯森先进技术的基础上,结合国内水泵的使用特点而研制成功的新一代泵类产品,具有节能效果显著、防缠绕、无堵塞、自动安装和自动控制等特点。在排送固体颗粒和长纤维垃圾方面,具有独特效果。
该系列排污泵采用独特叶轮结构和新型机械密封,能有效地输送含有固体物和长纤维。叶轮与传统叶轮相比,该泵叶轮采用单流道或双流道形式,它类似于一截面大小相同的弯管,具有非常好的过流性,配以合理的蜗室,使得该泵具有效率高、叶轮经动静平衡试验,使泵在运行中无振动。

主要特点:
●高效节能
●耐腐蚀性
●强度高
●加工方便
●占地面积小
●寿命长
主要应用:
●NL型多用液下泵系单级单吸离心泵,使用于矿山,造纸、印染、环保、石墨、云母、黄金、陶瓷、炼油、石油、化工、农场、盐场、碘场、染化、酿酒、食品、化 肥、焦化、选厂、建筑、大理石厂、金矿、泥浆、流沙、泥塘、污塘、污浊液送吸浓稠液、装料及悬浮物质的污水作业,也可作矿排水及含有泥块的流体。
●若与高压水泵,水枪配合,组成水力机械化土方工程机组,就可用作于土地平整,河道与池塘的疏浚、凿开等小型水利工程的挖方与输方,以及城市的防空工程,地下工程。
●养鱼用作带水清塘、鱼池增氧等。


污水泵使用须知:
1、使用电源必须是三相四线制,若无接地线,必须加装,以防漏电。工作时,须在就近装有与电机相符的电路熔断器和幵关,以防叶轮杂物卡死时烧坏电机。
2、本污水泵使用时可不必安装任何基础装置即能运转,只要斜靠牢固即可,必要时用绳索系牢以防意外。起动后必须检查电机旋转方向,不得反转超过一分钟。
3、当被吸送的液体中含有较多的杂草、铁丝、木条、砖块等杂物时,必须事先尽量清除掉、并可采取加放铁丝篮等方法,防止杂物吸入泵内造成叶轮打坏,卡死和管道阻塞等事故。
4、泵体在吸泥及其他污浊物后应给予短期吸水,以便冲洗泵体及管道内部。
5、在露天工作时,电机应装护罩,以防雨水等浸入电机。
6、在河底,池底吸泥宜吊挂在三脚架上,并可搁在浮筒或船上移动作业,在进行土方工程作业时,高压水冲碎的土块直径不得大于吸入口三分之一。
7、本泵规定的转速是泵的*转速,不得任意提高;减低转速使用不限,但功效显著降低。
8、本污水提升泵在吸送厚泥,浓稠液体或高扬程,长距离输送泥浆时,负荷降低,但不能用改变结构的方法来增大负荷。
9、一般运转1250小时左右,进行泵的定期保养,拆卸泵座查看轴承,和泵的密封情况,清洗并更换黄油,必要时更换油封,轴套和其他零件。保养及更换零件的注意事项请见安装。〈采用机械密封运泵转3500小时左右进行定期保养)。
10、当长期停止使用时,应将蜗壳拆幵,擦干零件并在相对运动接合表面涂以簿油,存放在干燥地方以备以后使用。

Overview of Germany KAYSEN imported vertical sewage pump
The imported vertical sewage pump is easy to install and has a wide range of uses. It can be used as a general pipeline pump to pressurize water for high-rise buildings. It can also transport sewage containing granular fibers. In addition to transporting sewage, it is also suitable for drainage pumps, filtering and washing condensation cycles. Pump etc.
The vertical sewage pump is a new-generation pump product successfully developed on the basis of Kaysen's advanced technology and combined with the characteristics of domestic water pumps. It has the characteristics of significant energy saving, anti-winding, non-clogging, automatic installation and automatic control. It has a unique effect in discharging solid particles and long-fiber waste.
This series of sewage pumps adopts a unique impeller structure and a new type of mechanical seal, which can effectively transport solids and long fibers. Compared with the traditional impeller, the impeller of the pump adopts a single-channel or double-channel form, which is similar to an elbow with the same cross-section size, and has very good flowability. With a reasonable volute, the pump is efficient The high and impeller have undergone dynamic and static balance tests to ensure that the pump has no vibration during operation.
main feature:
●High efficiency and energy saving
●Corrosion resistance
●High strength
●Convenient processing
●Small footprint
●Long life
main application:
●NL-type multi-purpose submersible pump is a single-stage single-suction centrifugal pump, used in mining, papermaking, printing and dyeing, environmental protection, graphite, mica, gold, ceramics, oil refining, petroleum, chemical, farm, salt farm, iodine field, dyeing and wine making , Food, fertilizer, coking, processing plants, construction, marble factories, gold mines, mud, quicksand, mud ponds, sewage ponds, sewage operation of sludge transfer and absorption of thick liquid, loading and suspended matter, and can also be used for mine drainage and contain Mud fluid.
●If combined with high-pressure water pumps and water guns to form a hydraulic mechanized earthwork unit, it can be used for land leveling, river and pond dredging, excavation and other small water conservancy projects, as well as urban air defense projects, underground projects .
●Fish farming is used to clean the pond with water and increase oxygen in the fish pond.
Instructions for using sewage pump:
1. The power supply must be a three-phase four-wire system. If there is no ground wire, it must be installed to prevent leakage. When working, it is necessary to install a circuit fuse and shutoff that match the motor nearby to prevent the motor from being burnt out when the impeller is stuck.
2. When the sewage pump is used, it can run without installing any basic device, as long as it leans firmly, and if necessary, use a rope to secure it to prevent accidents. The direction of rotation of the motor must be checked after starting, and the reverse rotation must not exceed one minute.
3. When the sucked liquid contains more *s, iron wires, wood strips, bricks and other sundries, it must be removed as much as possible in advance, and iron wire baskets can be added to prevent sundries from being sucked into the pump. Causes accidents such as impeller damage, jamming and pipeline blockage.
4. The pump body should be given short-term water absorption after absorbing mud and other filthy materials to flush the pump body and the inside of the pipeline.
5. When working in the open air, the motor should be equipped with a protective cover to prevent rainwater from entering the motor.
6. At the bottom of the river, the mud suction at the bottom of the pool should be hung on a tripod, and can be placed on a buoy or a ship for mobile operations. During earthwork operations, the diameter of the soil blocks washed by high-pressure water should not be larger than one-third of the suction inlet .
7. The speed specified by this pump is the maximum speed of the pump, and it should not be increased arbitrarily; the reduced speed is unlimited, but the efficiency is significantly reduced.
8. When this sewage lift pump sucks thick mud, thick liquid or high-lift, long-distance mud transportation, the load is reduced, but the structure cannot be changed to increase the load.
9. Normally run for about 1250 hours. Carry out regular maintenance of the pump, disassemble the pump seat to check the bearing and the sealing condition of the pump, clean and replace the butter, replace the oil seal, shaft sleeve and other parts if necessary. For precautions for maintenance and replacement parts, see Installation. <Use mechanical seal to run the pump for about 3500 hours for regular maintenance).
10. When the volute is not used for a long time, the volute should be disassembled, the parts should be wiped dry, and the relative movement joint surface should be coated with thin oil, and stored in a dry place for future use.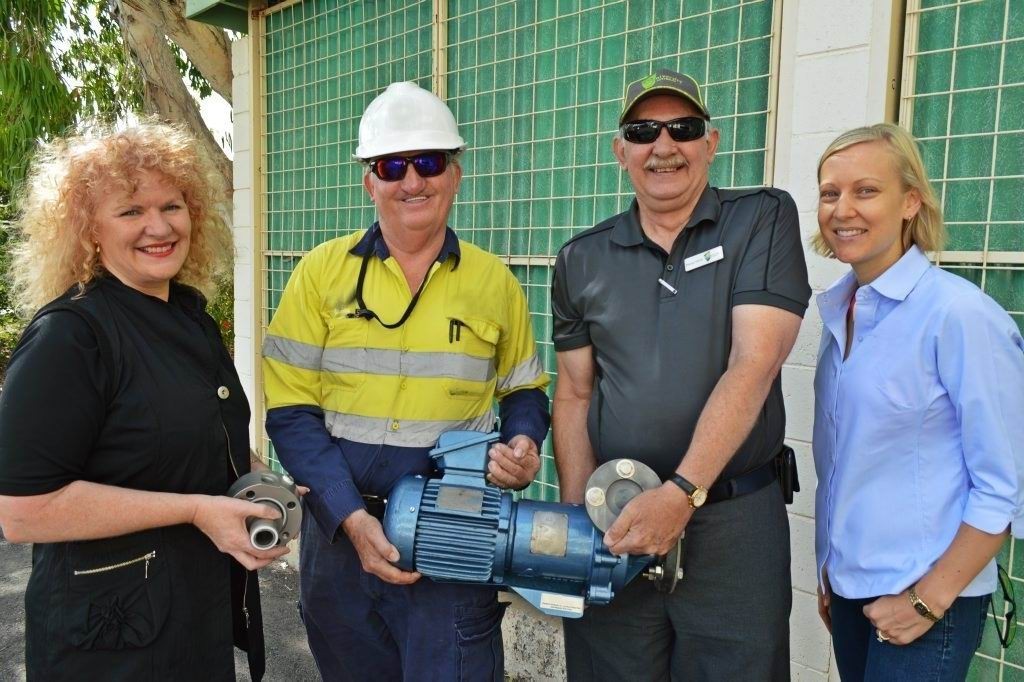 关于Kaysen
我们的基础
KAYSEN全球成功故事的基础是数十年来的工程专业知识,对应用的深刻理解和不断创新的高质量产品。因此,该公司集团不断投资于研发。KAYSEN在全球12个生产基地中也具有高度的垂直整合,从而确保为客户提供*的质量水平,并确保我们不受供应商市场波动的影响。
我们的宗旨
集成在精心设计的解决方案中的模块化KAYSEN系列,使我们各行各业的客户可以随时随地在其生产过程中实现*的安全性和效率。
对我们而言,与客户的亲近意味着与客户一起寻找适合个人需求的正确解决方案。个人,实用的建议和流畅的项目处理与我们全球客户服务一样,都是我们提供的服务的一部分。
我们的承诺
我们热情地致力于为每个客户选择合适的泵,可持续且具有成本效益的解决方案。
在90多个国家/地区,我们自己的销售,生产和服务公司的大约3,500名员工每天都在努力为每种产品提供快速可靠的服务。由于KAYSEN泵业作为全球市场*的地位,意味着对*产品和服务的持续承诺以及对负责任的思维和行动的义务。
Our foundation
KAYSEN's global success story is based on decades of engineering expertise, a deep understanding of applications and continuous innovation of high-quality products. As a result, the company group continuously invests in research and development. KAYSEN also has a high degree of vertical integration in 12 production bases around the world, thus ensuring to provide customers with an excellent level of quality and ensuring that we are not affected by supplier market fluctuations.
Our aim
The modular KAYSEN series integrated in carefully designed solutions enables our customers from all walks of life to achieve maximum safety and efficiency in their production processes anytime, anywhere.
For us, closeness to customers means working with customers to find the right solution for their individual needs. Personal, practical advice and smooth project handling are all part of the service we provide, just like our global customer service.
Our promise
We are passionately committed to choosing the right pump for each customer, sustainable and cost-effective solution.
In more than 90 countries, approximately 3,500 employees of our own sales, production and service companies work hard every day to provide fast and reliable service for each product. The status of KAYSEN Pumps as a global market leader implies a continuous commitment to excellent products and services and an obligation to responsible thinking and action.