外型尺寸:
品牌:

德国凯森

货号:
用途:

化工

型号:

KAYSEN

工作压差:
制造商:
压力环境:

常压

介质温度:

250℃

驱动方式:

电动

适用介质:

各种高腐蚀化学介质

是否进口:
塑料磁力泵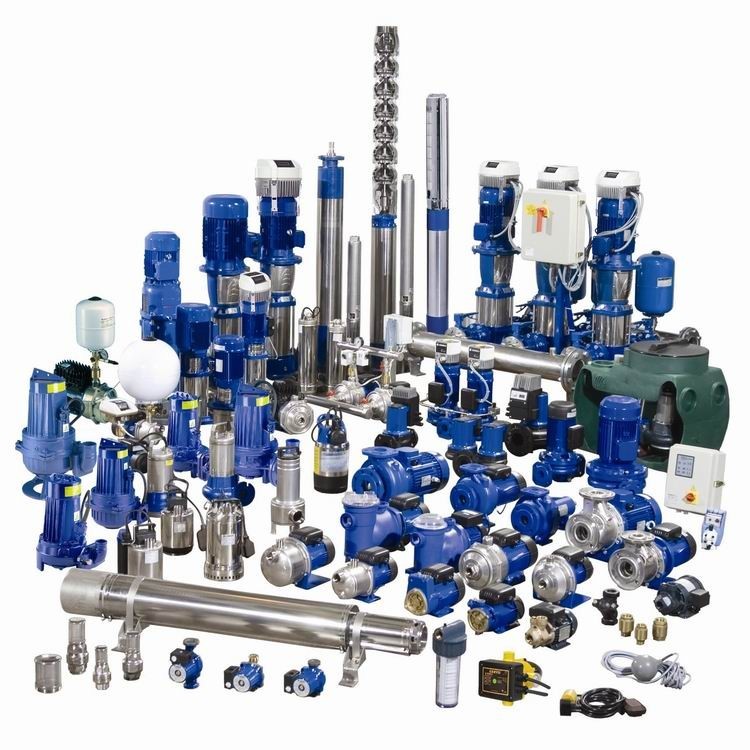 名称:

塑料磁力泵

压力:

1.0MPa

型号:

KAYSEN

口径:

DN10-DN65

材质:

增强聚丙烯、氟塑料
塑料磁力泵
质量:从铸件到产品,实行全过程质量监控,全方位检测,责任到人!

价格:高效成本控制,自产自销,减少中间环节,让利于客户!

交货:充足的库存,上海便捷物流,缩短交货期,严格按照合同期交货!
销售
图文
服务
产品介绍产品尺寸产品结构PDF下载订货流程服务承诺
KAYSEN凯森塑料磁力泵 GERMANY KAYSEN Imported plastic magnetic pump
KAYSEN凯森塑料磁力泵概述:
塑料磁力驱动泵(简称磁力泵)是将永磁联轴器的工作原理应用于离心泵的新产品,设计合理,工艺先进、具有全密封、无泄漏、耐腐蚀等特点,其性能达到凯森同类产品的先进水平。
塑料磁力泵由泵、磁力传动器、电动机三部分组成。关键部件磁力传动器由外磁转子、内磁转子及不导磁的隔离套组成。当电动机带动外磁转子旋转时,磁场能穿透空气隙和非磁性物质,带动与叶轮相连的内磁转子作同步旋转,实现动力的无接触传递,将动密封转化为静密封。
塑料磁力泵以静密封取代动密封,使泵的过流部件处于完全密封状态,彻底解决了其他泵机械密封无法避免的跑、冒、滴之弊病。磁力泵选用耐腐蚀、高强度的工程塑料、钢玉陶瓷、不锈钢等作为制造材料,因此它具有良好的抗腐蚀性能,并可以使被输送介质免受污染。
KAYSEN凯森塑料磁力泵特点:
塑料磁力泵以增强聚丙烯为主要材料,泵的过流零部件均为注塑成型,能耐大多数的有机和无机酸、碱和盐类溶液,也适于在室外大气中暴 露,对应力腐蚀破裂的抗蚀性良好。
KAYSEN凯森塑料磁力泵技术参数:
流 量:0.9-12.5m3/h
扬 程:3-32m
进出口径:直径:10~65mm
出口直径:8~50mm
汽蚀余量:3.5-7.8m
转 速:2900r/m
电机功率:0.025~7.5kw
适用介质:有机和无机酸、碱和盐类溶液
电 压:220/380V
材 质:增强聚丙烯、氟塑料
KAYSEN凯森塑料磁力泵用途:
塑料磁力泵结构紧凑、外形美观、体积小、噪音低、运行可靠、使用维修方便。可广泛应用于化工、制药、石油、电镀、食品、电影照相洗印、科研机构、国防工业等单位抽送酸、碱液、油类、稀有贵重液、毒液、挥发性液体,以及循环水设备配套、过滤机配套。特别是漏、易燃、易爆液体的抽送,选用此泵则更为理想。
GERMANY KAYSEN Imported plastic magnetic pump summary:
Imports of plastic magnetic drive pump (magnetic pump) is a new product, the working principle of permanent magnet coupling used in centrifugal pump has reasonable design, advanced technology, full seal, no leakage, corrosion resistance, and its performance have reached the advanced level of similar products in Britain Green.
The import of plastic magnetic pump consists of a pump, magnetic actuators, motors of three parts. Key components of magnetic actuator by the external magnetic rotor sleeve, inner magnetic rotor and non magnetic components. When the motor drives the outer magnetic rotor, the magnetic field can penetrate the air gap and non-magnetic material, driven by the magnetic rotor and impeller connected for synchronous rotation, to achieve non-contact power transmission, the dynamic seal into static seal.
Imported plastic magnetic pump to static seal instead of dynamic seal, so that the flow of pump components in a fully sealed state, completely solved the other pump mechanical seals can not avoid running, taking, and dropping defects. Corrosion resistance, high intensity magnetic pump selection of engineering plastics, corundum ceramic, stainless steel and other materials for manufacturing, so it has good corrosion resistance, and can be transported from the contaminated medium.
GERMANY KAYSEN Imported plastic magnetic pump characteristic:
The import of plastic magnetic pump with reinforced polypropylene as the main material, flow through pump parts adopt injection mould with resistance to most organic and inorganic acid, alkali and salt solution, also suitable for exposure to outdoor air, the corrosion resistance of stress corrosion cracking good.
GERMANY KAYSEN Imported plastic magnetic pump technical parameters:
Flow rate: 0.9-12.5m3/h
Lift: 3-32m
Inlet and outlet diameter: Inlet diameter: 10~65mm
Outlet diameter: 8~50mm
Cavitation: 3.5-7.8m
Speed: 2900r/m
Motor power: 0.025~7.5kw
Applicable medium: organic and inorganic acid, alkali and salt solution
Voltage: 220/380V
Material: reinforced polypropylene, fluoroplastic
GERMANY KAYSEN Imported plastic magnetic pump purpose:
Imported plastic magnetic pump, compact structure, beautiful appearance, small size, low noise, reliable operation, convenient use and maintenance. Can be widely used in chemical, pharmaceutical, petroleum, unit of electroplating, food, film, photographic development research institutions, national defense industry pumping acid, lye and oil, rare valuable liquid, venom, volatile liquid, and circulating water equipment, filter. In particular, leakage of inflammable and explosive liquids pumping, use this pump is more ideal.
KAYSEN中国:
上海营派阀门有限公司为KAYSEN公司在中国的总代理,是中国拥有KAYSEN代理权及销售权,主要为中国地区客户提供服务与技术支持,同时,营派人员也积极参与总部技术培训学习,并不断掌握产品原理、实际运作、工程技术做为基石,完善对中国地区客户需求。
关于KAYSEN:
凯森(KAYSEN)国际有限公司是亚太地区流体控制领域的主要生产和供应商之一,公司总部位于克莱福德,拥有一支有经验的研发队伍,实行全球统一设计,统一标准,在水泵领域内处于*地位。在许多个国家均有生产水泵基地,中国由上海营派阀门负责中国市场各项业务与技术支持中心,同时向中国市场销售。
凯森(KAYSEN)产品已广泛应用于市政给排水、建筑、石油、化工、液化气、食品、制药、发电、冶金、矿产、锅炉蒸汽系统、压力容器、原子能、航空、火箭等各领域,以及人们日常生活中。
凯森(KAYSEN)主要产品有:管道泵、离心泵、隔膜泵、磁力泵、真空泵、潜水泵、排污泵、计量泵、卫生级泵、罗茨风机等系列产品。
服务体系:
KAYSEN品质:
KAYSEN公司注重产品质量及使用寿命,全部采用先进制造技术和生产设备,并坚持不懈研发新产品,为确保不间断的全过程质量控制,在生产过程中采用(SPC)过程控制和(TQM)全面质量管理;KAYSEN的严格规范实现了不让品质拖节,有效保障产品每个细节达到的性能指标。
KAYSEN专业:
掌握核心的流体控制技术,提供市场*的产品、服务和解决方案,帮助用户提高效率,带来至关重要的基础设施。
KAYSEN服务:
我们与用户紧密合作,支持一系列系统使用技术和文件报告,提供售前、售中、售后服务和技术支持,有了您的信任与支持,我们将更完善、更高效提供水泵流体技术方案。
KAYSEN china:
Shanghai Bingqi Valve Co., Ltd. for KAYSEN company general agent in China, is China with KAYSEN proxy and sales rights, provide service and technical support, mainly for Chinese customers at the same time, will also actively participate in the training of technical personnel of butterfly learning headquarters, and continue to grasp the product principle, practical operation and Engineering Technology based on customer demand, improve the Chinese area.
About KAYSEN:
GERMANY KAYSEN International Co., Lid is the field of fluid control in the Asia Pacific region is one of the main production and suppliers, the company headquarters is located in Clay Forde, has an experienced R & D team, the implementation of a global unified design, unified standards, a leading position in the field of water pump. In many countries, there are production pump base, China by the Shanghai Bingqi valve, responsible for the Chinese market business and technical support center, while selling to the Chinese market.
GERMANY KAYSEN products have been widely used in various fields for municipal drainage, construction, petroleum, chemical, gas, food, pharmaceutical, power generation, metallurgy, mining, boiler steam system, pressure vessel, atomic energy, aerospace, rockets, and people's daily life.
GERMANY KAYSEN the main products are: pipeline pump, centrifugal pump, diaphragm pump, magnetic pump, vacuum pump, submersible pumps, sewage pumps, metering pumps, sanitary pump, blower and other products.
Service system:
KAYSEN quality:
KAYSEN company pays attention to product quality and service life, all adopt the advanced manufacturing technology and production equipment, and unremittingly research and development of new products, the whole process of quality control to ensure uninterrupted, used in the production process (SPC) process control (TQM) and total quality management; strictly regulate the implementation of KAYSEN has not let the quality drag day, effectively guarantee the performance of each product details.
KAYSEN major:
Fluid control technology master core, market leading products, services and solutions that help users improve efficiency, bring critical infrastructure.
KAYSENservice:
We work closely with the user, support a series of system using technology and file reports provide pre-sale, sale, customer service and technical support services, with your trust and support, we will be more perfect and more efficient to provide technical solutions of fluid pump.