外型尺寸:
品牌:

德国KAYSEN

货号:
用途:

粉末

型号:

KAYSEN

工作压差:
制造商:
压力环境:

常压

介质温度:

250℃

驱动方式:

气动

适用介质:

水

是否进口:
进口气动粉体隔膜泵 上海代理商
" KAYSEN是工业行业的可靠解决方案合作伙伴,并且是化学液处理的组件和系统的制造商。基于我们的创新产品,服务和针对特定行业的解决方案,我们为 客户提供了更高的效率和安全性。"
"Kaysen is a reliable solution partner for the industrial industry and a manufacturer of components and systems for chemical liquid treatment. Based on our innovative products, services and industry-specific solutions, we provide higher efficiency to customers worldwide And security."
进口气动粉体隔膜泵 上海代理商
我们的目标
为客户提高效率和安全性
我们在 的市场水处理和化学流体处理
我们的报价
组件,系统,服务和行业特定的解决方案
我们的价值
可靠性
革新
解决方案驱动
Imported pneumatic diaphragm pump——Shanghai distributor
Our goal
Improve efficiency and safety for customers
Our global market water treatment and chemical fluid treatment
Our offer
Components, systems, services and industry-specific solutions
Our value
reliability
innovation
Solution driven
global
进口气动粉体泵概述
进口气动粉体隔膜泵专为满足卫生设备行业的特殊隔膜泵,为用户提供更安全和效率的化妆品和药品的传输。
泵体采用铸钢,304不锈钢、316不锈钢。根据不同液体介质分别采用丁晴橡胶、氯丁橡胶、氟橡胶、聚四氟乙烯。以满足不同用户的需要。
主要特点:
1、由于用空气作动力,所以流量随背压(出口阻力)的变化而自动调整,适合用于中高粘度的流体。而离心泵的工作点是以水为基准设定好的,如果用于粘度稍高的流体,则需要配套减速机或变频调速器,成本就大大的提高了,对于齿轮泵也是同样如此。
2、在易燃易爆的环境中用气动泵可靠且成本低,如燃料、*的输送,因为:*、接地后不可能产生火花;*、工作中无热量产生,机器不会过热;第三、流体不会过热因为隔膜泵对流体的搅动最小。
3、在工地恶劣的地方,如建筑工地、 工矿的 废水排放、由于污水中的杂质多且成分复杂,管路易于堵塞,这样对电泵就形成负荷过高的情况,电机发热易损。气动隔膜泵可通过颗粒且流量可调,管道堵塞时自动停止至通畅。
4、另外隔膜泵体积小易于移动,不需要地基,占地面极小,安装简便经济。可作为移动式物料输送泵。
5、在有危害性、腐蚀性的物料处理中,隔膜泵可将物料与外界完全隔开。
6、或是一些试验中保证没有杂质污染原料。
7、可用于输送化学性质比较不稳定的流体,如:感光材料、絮凝液等。这是因为隔膜泵的剪切力低,对材料的物理影响小。
主要优点:
●采用精密铸造,表面光滑整洁,并具有更高的强度。
●阀球采用专用机进一步研磨加工,圆整度高,密封性能好。
● 计算膜片移动距离,降低膜片受力,具有更长的使用寿命。
●四螺栓连接设计,密封性能好,实际干吸可达4-7米。
●三段式上下盖,安装灵活方便。
●一体式设计的膜片护块,具有优异的耐压,耐高温性能,广泛应用于压滤机行业。
●膜片连杆采用耐磨不锈钢,具有更好的耐腐蚀性,更长的寿命。
●可以提供PP中间体,铝合金中间体与不锈钢中间体。
Pneumatic powder pump overview
The powder diaphragm pump is specially designed to meet the special diaphragm pump of the sanitary equipment industry, providing users with safer and more efficient transmission of cosmetics and medicines.
The pump body is made of cast steel, 304 stainless steel, 316 stainless steel. According to different liquid media, nitrile rubber, neoprene rubber, fluororubber, and polytetrafluoroethylene are used. To meet the needs of different users.
main feature:
1. Because air is used as the power, the flow rate is automatically adjusted with the change of back pressure (outlet resistance), which is suitable for medium to high viscosity fluids. The working point of the centrifugal pump is set on the basis of water. If it is used for a fluid with a higher viscosity, it needs to be equipped with a reducer or a frequency converter. The cost is greatly increased, and the same is true for the gear pump.
2. The use of pneumatic pumps in a flammable and explosive environment is reliable and low cost, such as the transportation of fuel and gunpowder, because: first, it is impossible to generate sparks after grounding; second, no heat is generated during work, and the machine will not overheat ; Third, the fluid will not overheat because the diaphragm pump has minimal agitation of the fluid.
3. In harsh places, such as construction site, industrial and mining wastewater discharge, due to the large amount of impurities in the sewage and the complex composition, the pipeline is easy to block, so that the electric pump is overloaded and the motor heat is easily damaged. The pneumatic diaphragm pump can pass particles and the flow rate is adjustable. When the pipeline is blocked, it will automatically stop until it is smooth.
4. In addition, the diaphragm pump is small in size and easy to move, does not require a foundation, occupies very little ground, and is simple and economical to install. Can be used as a mobile material delivery pump.
5. In the treatment of hazardous and corrosive materials, the diaphragm pump can completely separate the materials from the outside world.
6. In some tests, it is ensured that no impurities contaminate the raw materials.
7. It can be used to transport fluids with relatively unstable chemical properties, such as photosensitive materials and flocculant. This is because the low shear force of the diaphragm pump has little physical impact on the material.
main advantage:
●Adopt precision casting, the surface is smooth and tidy, and has higher strength.
●The valve ball is further ground by special machine, with high roundness and good sealing performance.
●Accurately calculate the moving distance of the diaphragm, reduce the stress of the diaphragm, and have a longer service life.
●Four-bolt connection design, good sealing performance, the actual dry suction can reach 4-7 meters.
●Three-stage upper and lower cover, flexible and convenient installation.
●The integrally designed diaphragm protection block has excellent pressure resistance and high temperature resistance, and is widely used in the filter press industry.
●The diaphragm connecting rod is made of wear-resistant stainless steel, which has better corrosion resistance and longer life.
●Provide PP intermediate, aluminum alloy intermediate and stainless steel intermediate.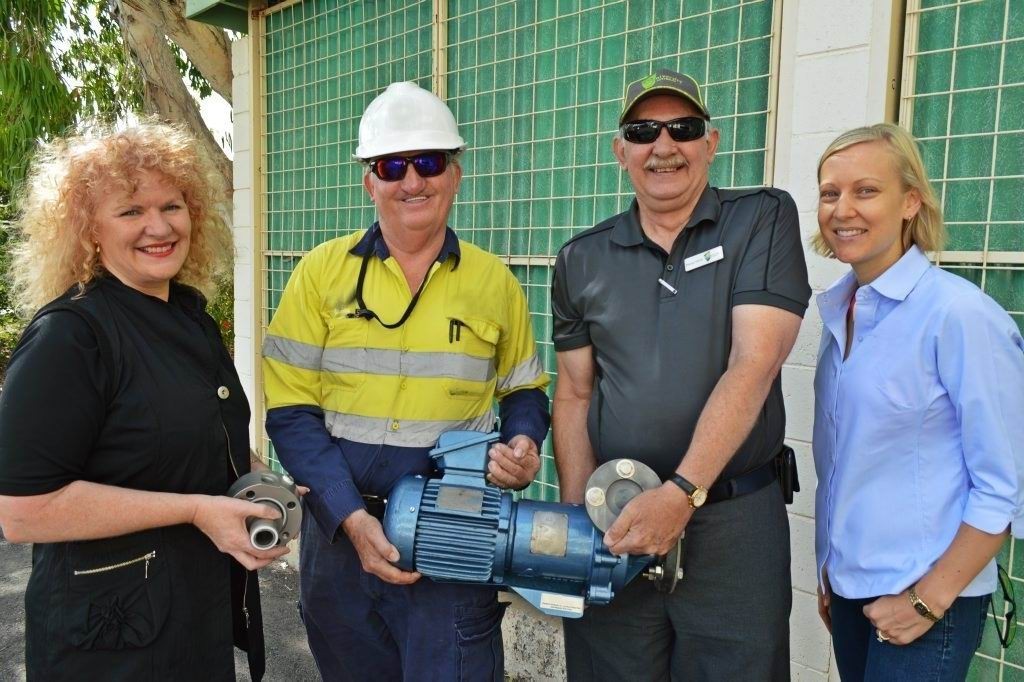 关于Kaysen
我们的基础
KAYSEN 成功故事的基础是数十年来的工程专业知识,对应用的深刻理解和不断创新的高质量产品。因此,该公司集团不断投资于研发。KAYSEN在 12个生产基地中也具有高度的垂直整合,从而确保为客户提供*的质量水平,并确保我们不受供应商市场波动的影响。
我们的宗旨
集成在精心设计的解决方案中的模块化KAYSEN系列,使我们各行各业的客户可以随时随地在其生产过程中实现*的安全性和效率。
对我们而言,与客户的亲近意味着与客户一起寻找适合个人需求的正确解决方案。个人,实用的建议和流畅的项目处理与我们 客户服务一样,都是我们提供的服务的一部分。
我们的承诺
我们热情地致力于为每个客户选择合适的泵,可持续且具有成本效益的解决方案。
在90多个国家/地区,我们自己的销售,生产和服务公司的大约3,500名员工每天都在努力为每种产品提供快速可靠的服务。由于KAYSEN泵业作为 市场*的地位,意味着对*产品和服务的持续承诺以及对负责任的思维和行动的义务。
Our foundation
KAYSEN's global success story is based on decades of engineering expertise, a deep understanding of applications and continuous innovation of high-quality products. As a result, the company group continuously invests in research and development. KAYSEN also has a high degree of vertical integration in 12 production bases around the world, thus ensuring to provide customers with an excellent level of quality and ensuring that we are not affected by supplier market fluctuations.
Our aim
The modular KAYSEN series integrated in carefully designed solutions enables our customers from all walks of life to achieve maximum safety and efficiency in their production processes anytime, anywhere.
For us, closeness to customers means working with customers to find the right solution for their individual needs. Personal, practical advice and smooth project handling are all part of the service we provide, just like our global customer service.
Our promise
We are passionately committed to choosing the right pump for each customer, sustainable and cost-effective solution.
In more than 90 countries, approximately 3,500 employees of our own sales, production and service companies work hard every day to provide fast and reliable service for each product. The status of KAYSEN Pumps as a global market leader implies a continuous commitment to excellent products and services and an obligation to responsible thinking and action.
进口气动粉体隔膜泵 上海代理商